February 3, 2015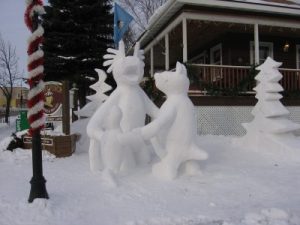 Not much for snow, maybe an inch or so. Snow forecast for Sat, Sun. and Mon. let's hope the weather man comes through. No snow, but on the cool side, teens to 20's below zero at night with day time highs reaching 0 to 15 degrees. Lots of Sun though! We have had a very cloudy January, which is quite unusual. Solar people not happy and have had to use their generators to bring up their batteries.
The Pine Martin and Fisher have been seen again at the Triangle Lake cabin and numerous Lynx tracks around the new cabin, all from the same Lynx I'm sure.
This Thursday, the 5th is the beginning of Ely's annual Winterfest. If you can get away, come on up. There's lots to do…………you can get the schedule at www.elywinterfest.com.